I'm in love with a fellow Minneapolis blogger's blog.  Lauren of Crazy Ever After is hilarious, energetic, completely honest, and seriously sweet.  We've been emailing back and forth for the past week about home-buying in the area, and she has been a huge help to Mr. Converse Sneaker and me!  She generously asked if I'd take part in her "De-Clutter the Crap Initiative" which are posts designed to help us busy people stay organized.  I jumped on board in a second!
I'm rambling today over at Crazy Ever After about how we keep our tiny and poorly-designed rental kitchen neat and far from chaotic.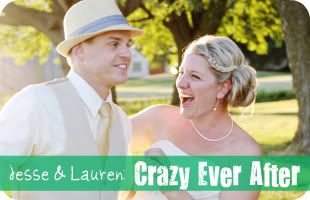 Please join me over there and take a look around Lauren's blog!